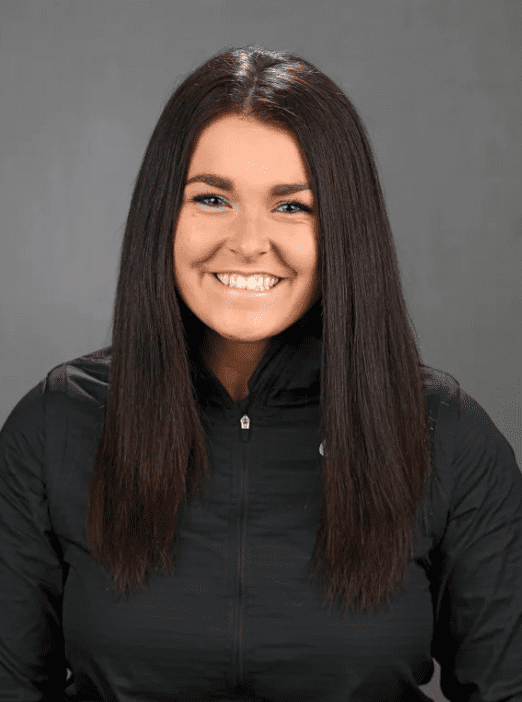 Erin Castle, graduate assistant in the Belmont Office of Leadership Development (BOLD), was recently selected to attend the NCAA Emerging Leaders Seminar, a prestigious experience where 300 students from across the nation gathered to strengthen their professional network and leadership skills to prepare them for personal and professional success.
"I am really excited to grow as a professional. There is always more to learn. As a beginner in the field, I am looking forward to the professional knowledge I will gain from this experience," said Castle.
After attending the conference, she added, "While the experience was virtual, it was incredibly interactive and high energy! They frequently put us in breakout groups to encourage conversation and relationship building. Everyone participating was so excited to be there."
Castle is no stranger to NCAA athletics. An Iowa native and alumna of the University of Iowa, she graduated in May 2021 with a bachelor's degree in Communication Studies with minors in Sport Management, Human Relations and Event Planning. Castle served as a leader on the gymnastics team, helping them break records and win the Big 10 Championship in 2021. Not only is she stepping onto a larger stage in the NCAA, but she also earned a scholarship to participate in a professional development program with the Uncommon Sports Group (USG) this semester.
Castle was one of 13 students selected to participate in the 8-week training program to enhance her faith, service and leadership skills within the sports industry. The training program is followed by an Impact Weekend in New York City where she will connect and learn from leaders across the industry. The focus of the Uncommon Sports Group is to create character-driven leaders in the sports industry and prepare them for the challenges and triumphs they will face in that field. "I am looking forward to being surrounded by a community of like-minded individuals who work in sports," shared Castle. "I will be able to build relationships with other emerging leaders through this process."
The Belmont community is excited to see how these unique experiences will prepare Castle for her future career. For now, she diligently works to provide leadership development for Belmont student leaders through BOLD. She is currently pursuing a master's degree in Sports Administration at Belmont and is planning to graduate in May 2023.