Each year, the Arts & Business Council of Greater Nashville celebrates a Nashville resident for their inspiring leadership and patronage of the arts with its Martha Rivers Ingram Arts Visionary Award. This year, the deserving honoree is Belmont University President Dr. Bob Fisher, a long-time Nashville business leader and arts supporter.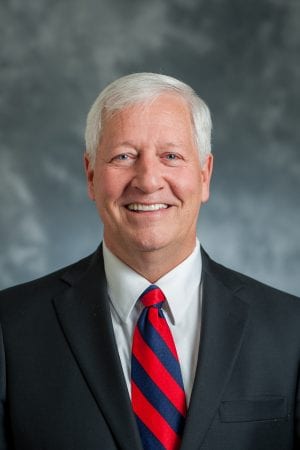 Fisher's friends, family, and colleagues from his many business endeavors as well as his community and arts leadership activities will gather at Nashville's Schermerhorn Symphony Center on Wed., May 2, at 5:30 p.m. to honor his significant volunteer and community support work.
"Given that Nashville has one of the most vibrant creative arts communities in the world, this recognition is especially sweet and humbling," said Fisher.  "My wife Judy and my colleagues at Belmont University have inspired my activities over the past two decades, and they are really the ones who have earned this award. We are sincerely grateful."
"We couldn't be more pleased to honor Dr. Fisher with this prestigious award," said Jill McMillan, executive director of the Arts & Business Council. "He has had a transformative impact on cultural landscape of Greater Nashville, and is the perfect choice for this year's Ingram Arts Visionary Award."
Previous Ingram Arts Visionary Award winners include: Earl Swensson, Denny Bottorf, Walter Knestrick, Steve & Jay Turner, and Shirley Zeitlin.
Attendees and supporters are invited to make a donation in honor of Bob Fisher to the Arts & Business Council, which works to cultivate Nashville's creative community. For more information about the event, call (615) 460-8274. Corporate sponsors of this event include Earl Swensson Associates and Cumberland Trust.