Belmont University held its spring 2023 commencement ceremonies for graduate and undergraduate students on Friday, May 5 and Saturday, May 6 in the Curb Event Center. Across the three ceremonies, the University recognized the graduation of 1,511 students, including 1,069 bachelor's candidates and 442 master's and doctoral candidates.
Belmont President Dr. Greg Jones presided over the events and presented the commencement address at all ceremonies. "My hope is that you go forth from this place with competencies, skills and gifts that a rigorous education in your field will enable you to accomplish. Go with character that will nurture unlikely friendships, help encourage others and inspire us all to help reweave the social fabric in life-giving ways."
During the Friday evening and Saturday afternoon ceremonies, Dr. Jones also awarded special honorary Doctor of University degrees to individuals who have greatly impacted both Belmont and the Nashville community: Joe and Anne Russell and CeCe Winans.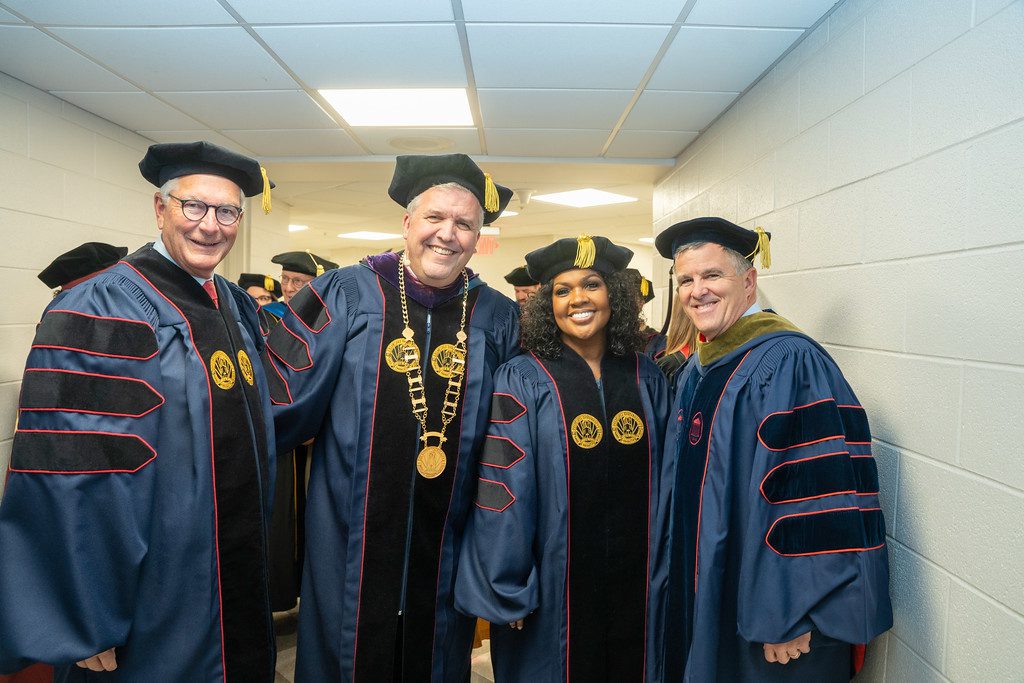 Honorary degrees have been presented by American colleges and universities since 1962 in recognition of scholarly and creative attainments, as well as for meritorious humanitarian service. Belmont is selective in bestowing this award as the highest honor presented by the University.
Both current Board of Trustee members, Joe and Anne Russell gave a $4 million endowment in 2016 to support the University's Bell Tower Scholars program, which has provided hundreds of Metro Nashville Public School graduates access to a Belmont education. CeCe Winans, also a former Trustee, is a Belmont parent and is set to begin her Residency with The Fisher Center at Belmont during the fall 2023 semester where she will host seminars, speak in chapel and perform a stop on her "Believe For It" tour in September.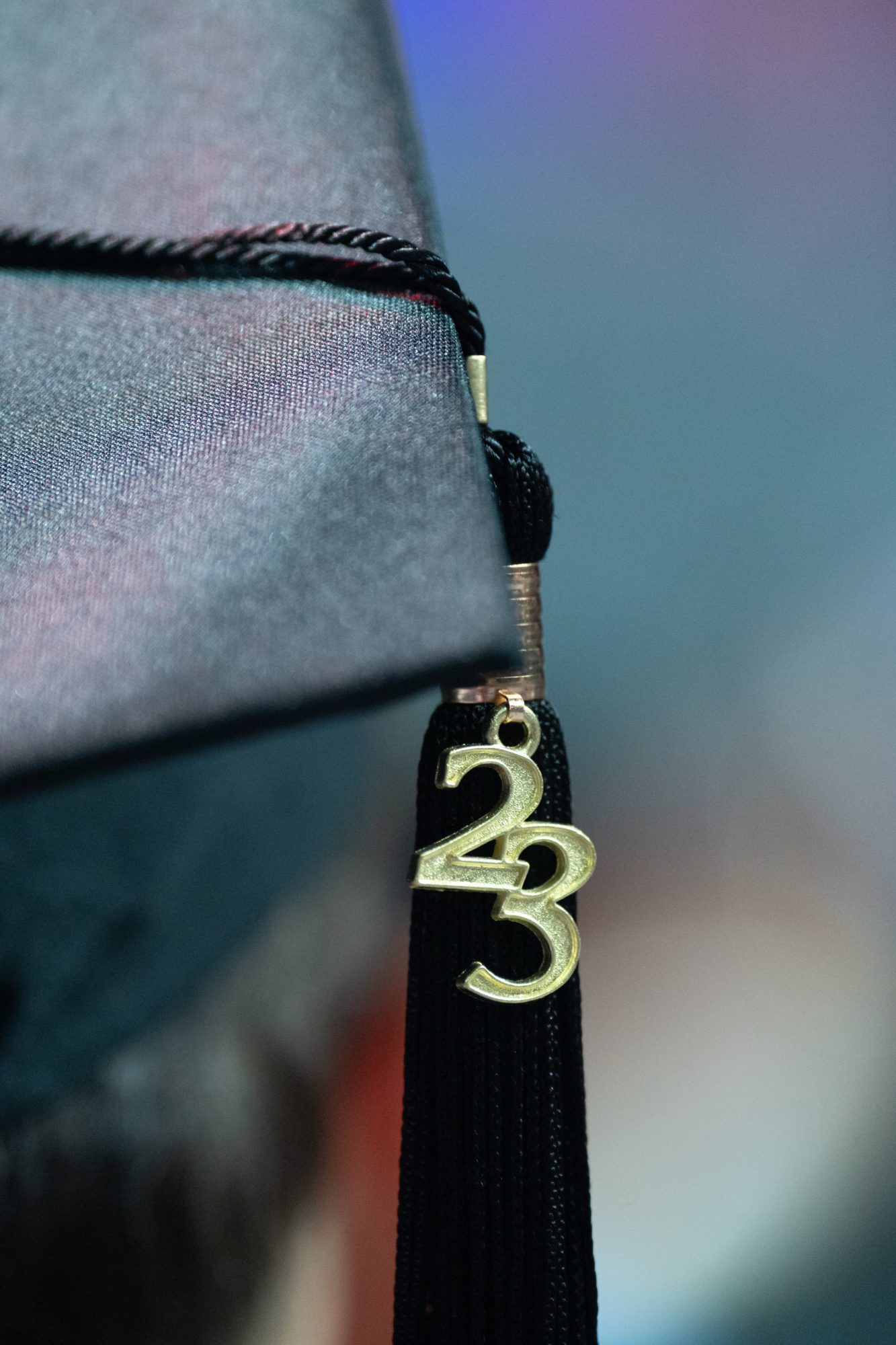 Nardien Ezat Sadik, a bachelor's candidate who majored in legal studies, delivered the Saturday afternoon student address. "As I stand before you as a first generation, Egyptian-American and Belmont University graduate, I am filled with gratitude and humility. Belmont has opened doors for me that I never even knew existed. Because of my time at Belmont, I am able to think critically and creatively about the world around me. I am able to consider opinions that are different than my own and found my voice along the way."  
Recordings of all ceremonies are available on the University's YouTube channel. View photos from the Friday evening, Saturday morning and Saturday afternoon ceremonies.