From falling in love in a practice room at Belmont to launching successful music careers to being called into ministry to now film making, alumni husband and wife team Jay and Sofia Lyons have been influencing the world as artists, both musically and visually, for more than two and a half decades. Their most recent project, a documentary following the life of Kara Tippetts called "The Long Goodbye," will launch on Netflix on Sunday, June 23.
Jay graduated in 1994 with his degree in commercial music (arranging and composition), and Sofia graduated in 2014 with her Bachelor's of Music, focused in music business and vocal performance. Twenty-five years later, the couple has led a full life together as Christian worship artists, having performed in more than 40 states and worked on a record deal with the famed Word/Epic Records.
After 10 years on the road, the Lyons moved to New York City. Jay served as creative arts pastor at a church plant in lower Manhattan, and Sofia landed several TV placements for her original music, including theme songs on hit shows like Gossip Girl, The New Girl, One Tree Hill and more.
The Lyons agree that their time at Belmont gave them a taste for how professional entertainment actually works and helped them form life-long friendships with others in the industry.
"With the awesome staff, high level of performance ensembles we were a part of, and the events and showcases, Belmont really gives you a taste of what the real world is like," said Jay.
As a natural growth from Sofia's music placements, Jay became heavily involved in TV and film production. In 2011, the couple decided to move to Los Angeles, which allowed Jay to produce hundreds of hours of TV for networks including MTV, TLC, NBC, CBS and the Discovery Channel. Sofia shared her experience as a worship leader and pop singer to mentor young talent as a vocal coach. Her clients have been featured in Glee, Hidden Figures and numerous Disney and Nickelodeon shows.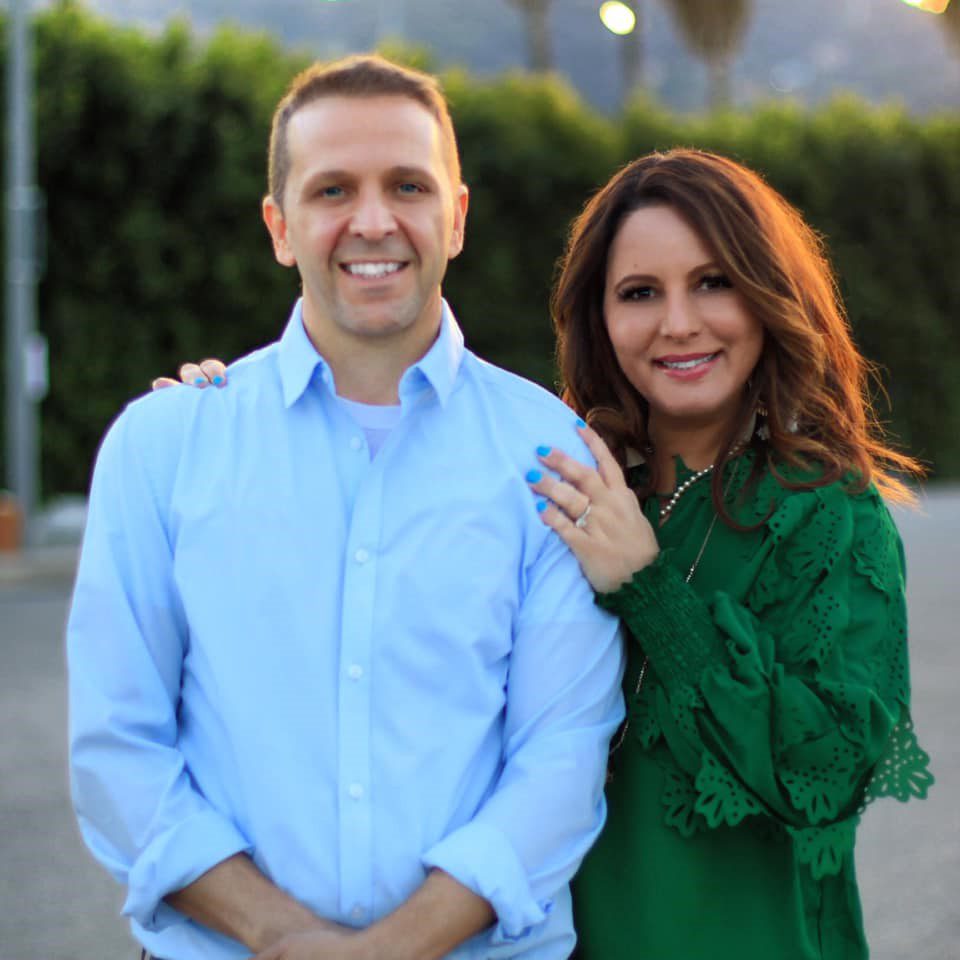 Drawing from their experience from full-time ministry and the entertainment industry, the Lyons felt a calling to shift their focus and create uplifting, faith-based content. This led to the formation of Jay Lyons Productions, a TV and film production company, which has served clients like TLC, Spotify, Lifeway Bibles and more. Most recently, the duo co-produced "The Long Goodbye: The Kara Tippetts Story," which features celebrities Ann Voskamp, Joanna Gaines and Joni Eareckson Tada.
Kara Tippetts' story came to Jay and Sofia's attention on Facebook soon after Tippetts' breast cancer diagnosis in 2014, and the couple felt led to do something for her and her family. What started as a seven-minute video about her life, ultimately opened up a conversation about fully documenting her last few months on earth.
Jay felt that, if done the right way, telling her story could be very powerful. "Death is something we all face, but pretend like we won't," he said. "And when people are forced to deal with it, they need projects and stories like this to help them."
Sofia said Kara's story transcends words. On one hand, Kara was a simple mom with four kids, a pastor's wife and a regular mommy-blogger. On the other hand, she was thrust into the national spotlight, ended up having best-selling books, was a celebrated speaker and brought hundreds of thousands of people along on her road of suffering and dying.
The entire project was all about sharing hope and inspiration to people who are hurting through Kara and her faith in Christ. Her unique perspective on life, even in dying, was truly profound. She helps viewers understand how God walks with His children, even in pain. She helps people understand what it means to say goodbye with grace and an abundance of love.
The Lyons want viewers of the film to feel hope. Sofia said they worked very hard in the edit to make the movie inspiring, despite the heavy nature of the topic. "Kara is such a phenomenal person; you can't watch her story and not be changed," she said. "We like to say that, through her dying, Kara taught us how to live!"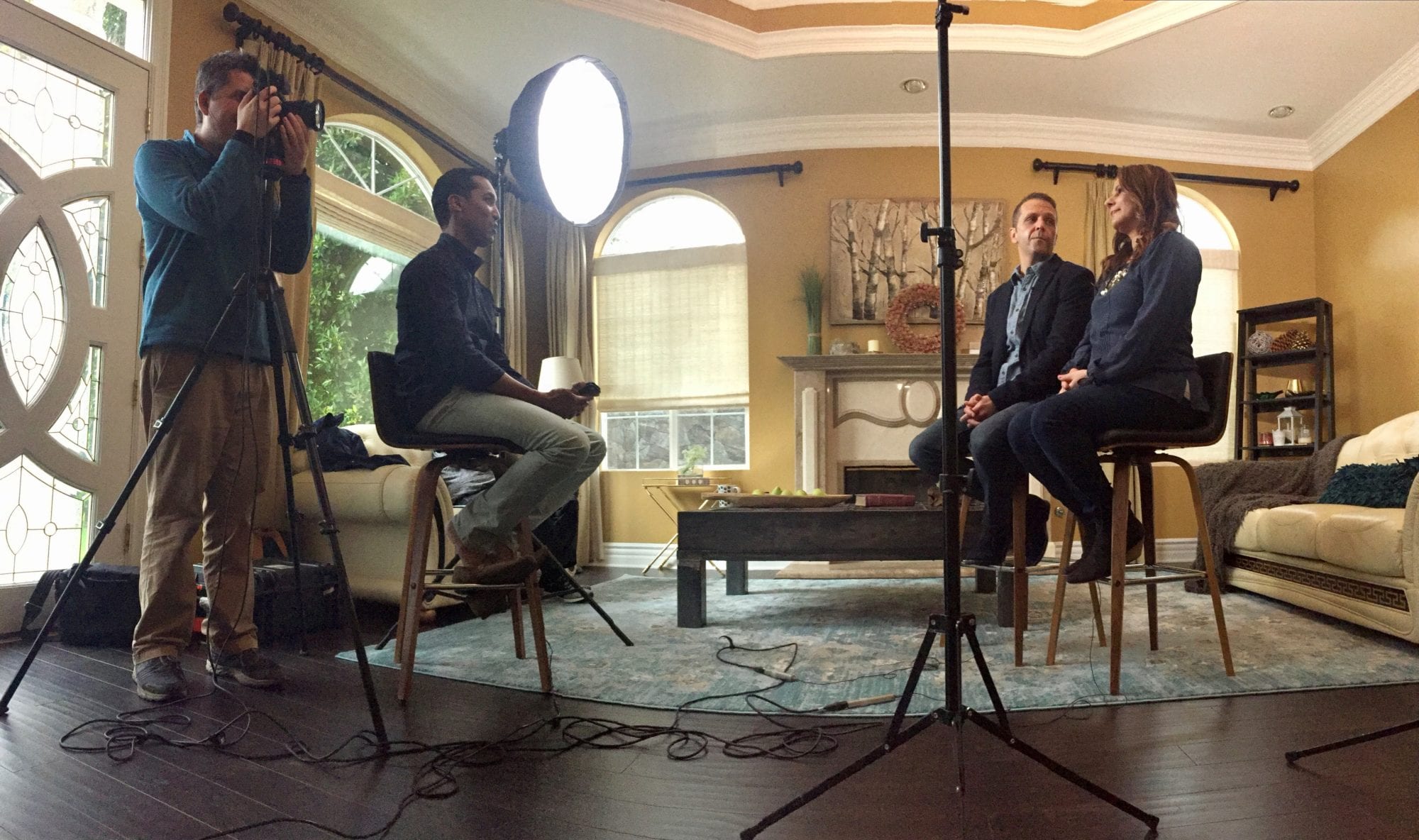 In addition to producing, the Lyons recorded a hopeful and upbeat song for use in the film. The inspiration for their song, "I'll See You Again," came about as they filmed Kara and her husband saying goodbye to each other on their last Valentine's Day. "It was sad, but it was also beautiful and even holy," said Sofia. "They were professing their love to each other for one of the last times, and you really can't even put that into words. So we put it in a song."
Through the filming process, the Lyons were deeply impacted by the Tippetts' outlook on life. Jason Tippetts, Kara's husband, told Jay, "I know God is sovereign. I also know I don't understand 'why' things happen. But, it's not my job to understand the 'why.' It's my job to live faithfully."
The movie took four years, and the Lyons admittedly almost quit on multiple occasions.
"But we knew in our hearts that God had given us a vision to make this movie, and we also promised a dying woman we would get her story out to as many people as possible," said Sofia. "We get some very heartfelt feedback, a lot of times from people in very tough situations, so that makes it all worth it."
Jay has worked on major reality shows for networks and has met some amazing people – what some would label "the top of the top." Jay agrees his career has been rewarding from a worldly perspective. "But, this documentary has so much purpose; in my mind it's one of the most important things I've ever done," he said.
Up next for Jay Lyons Productions is a project in which Jay takes a professional basketball player named "The Professor" into prison and films him playing prisoners in one-on-one games. "The Professor" also talks with the inmates about prison reform. It has 30 million views on YouTube so far and has received a ton of press and publicity. That has led to a contract for a new movie about "The Professor's" life and story.
About "The Long Goodbye: The Kara Tippetts Story"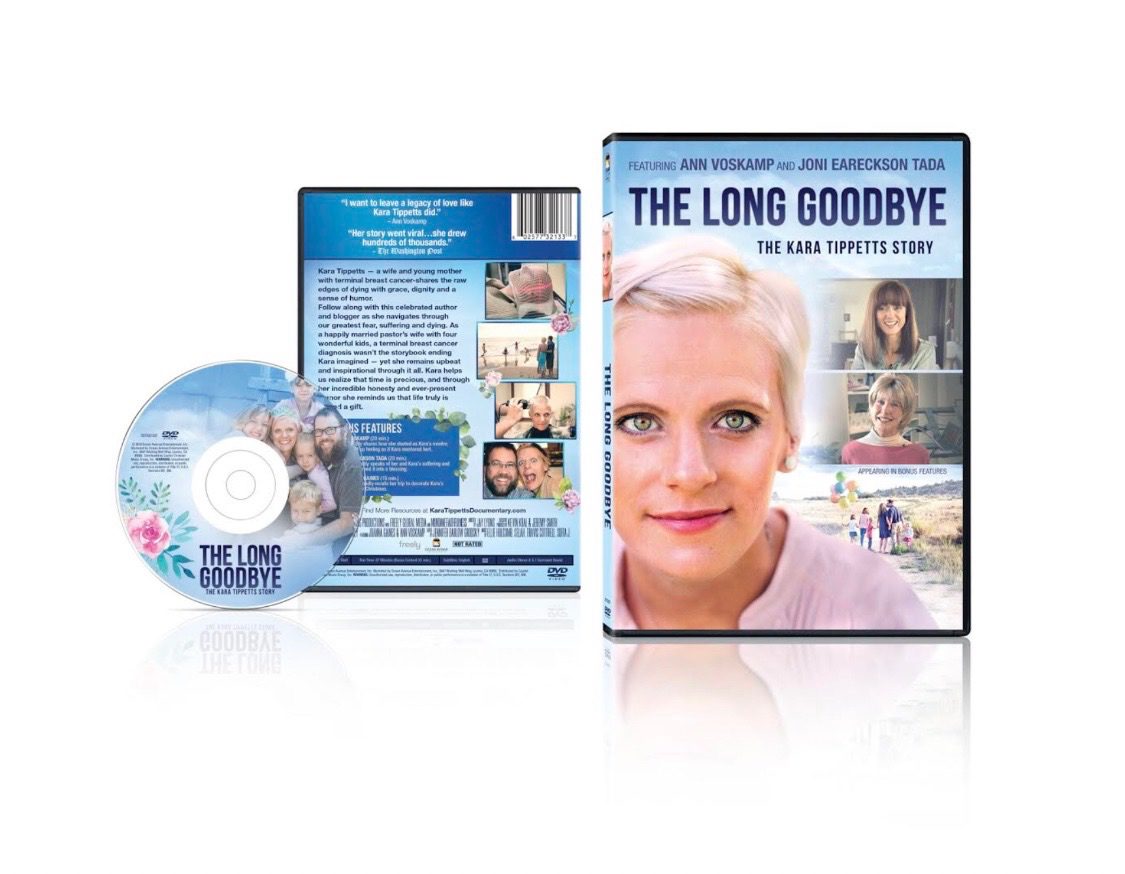 Exploring the raw edges of dying with grace and dignity in real time, "The Long Goodbye: The Kara Tippetts Story" shares the powerful testament of a wife, mother and friend sharing her long goodbye after a cancer diagnosis in 2014 and 2015. Distributed through Ocean Avenue, the film was released on DVD and some digital channels on March 22, the fourth anniversary of Kara's passing. Kara's blog on parenting with kindness, "Mundane Faithfulness," already had a successful following when she began facing and processing a cancer diagnosis on the site. Her blog became a sacred space as people around the world were touched by Kara's faith, honesty and candor. She allowed the world to walk with her as she chronicled first what it meant to be a young wife and mother battling a disease, and then ultimately what it means to live and die with love and dignity.
During her journey with cancer, Kara was able to write and publish three books, including "Just Show Up: The Dance of Walking Through Suffering Together" and "And It was Beautiful: Celebrating Life in the Midst of the Long Good-Bye." Her third book, "The Hardest Peace: Expecting Grace in the Midst of Life's Hard," won the 2015 Evangelical Christian Publishers Association Inspirational Book of the Year Award.
"The Long Goodbye" will premiere on Netflix June 23.